This warm and inviting Inn offers our guests a variety of things to do to enjoy your visit.
Because of its' ideal location at the juncture Route 39 and 220 ( the two roads coming into and out of Bath County) you can take day trips to Lexington, Greenbrier, Clifton Forge, Highland County or Covington and then come home to your cozy, inviting room at the end of the day.
The mountain roads are safe and wend through historic villages and towns in the region. Whether on motorcycle, bike or automobile a drive with no particular destination in mind is both relaxing and rewarding as you discover the delights of life in the mountain resort area in and around Bath County.
You can also:
• Choose to just lounge around your room and relax.
• Enjoy the many shops, galleries, restaurants, and attractions within the two villages of Warm Springs and Hot Springs.
• Because this is a year round recreational destination you can hike, bike, fish, hunt, ski, swim or just sit.
• Visit the Humpback Bridge in nearby Alleghany County.
• Attend a world class chamber music performance at the Garth Newel Music Center.  Stay for dinner. It is a fabulous gourmet meal and you get to dine with the musicians who just performed for you.
• Get a hot stone massage or Ayurvedic treatment at one of our several spas.
• Enjoy a wonderful meal at our many fine restaurants.
• Visit the Historical Society and Museum and learn more about the area, or your own genealogy.
• Go antiquing
To learn more about the various recreational, retail and dining options available please check out www.DiscoverBath.com.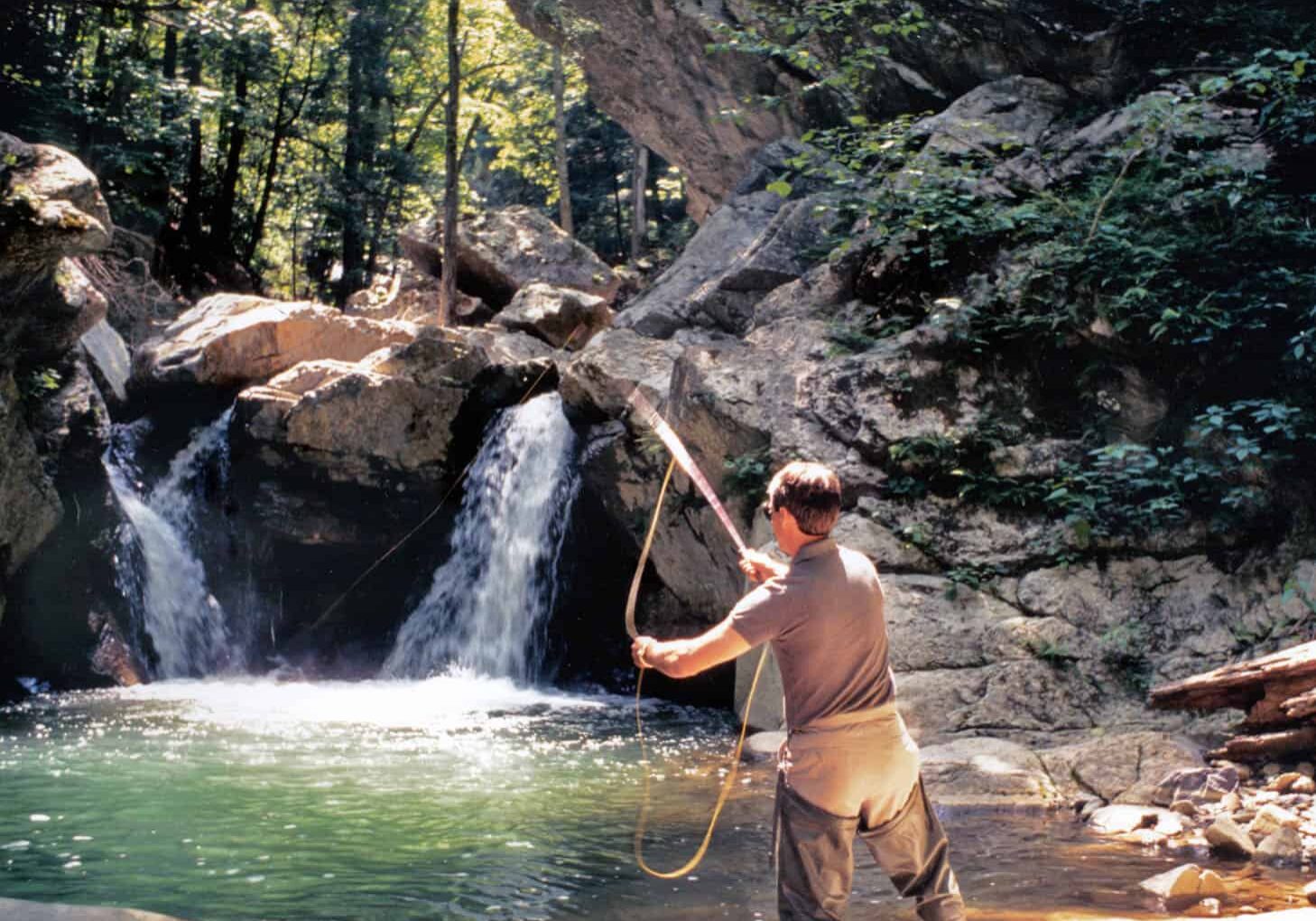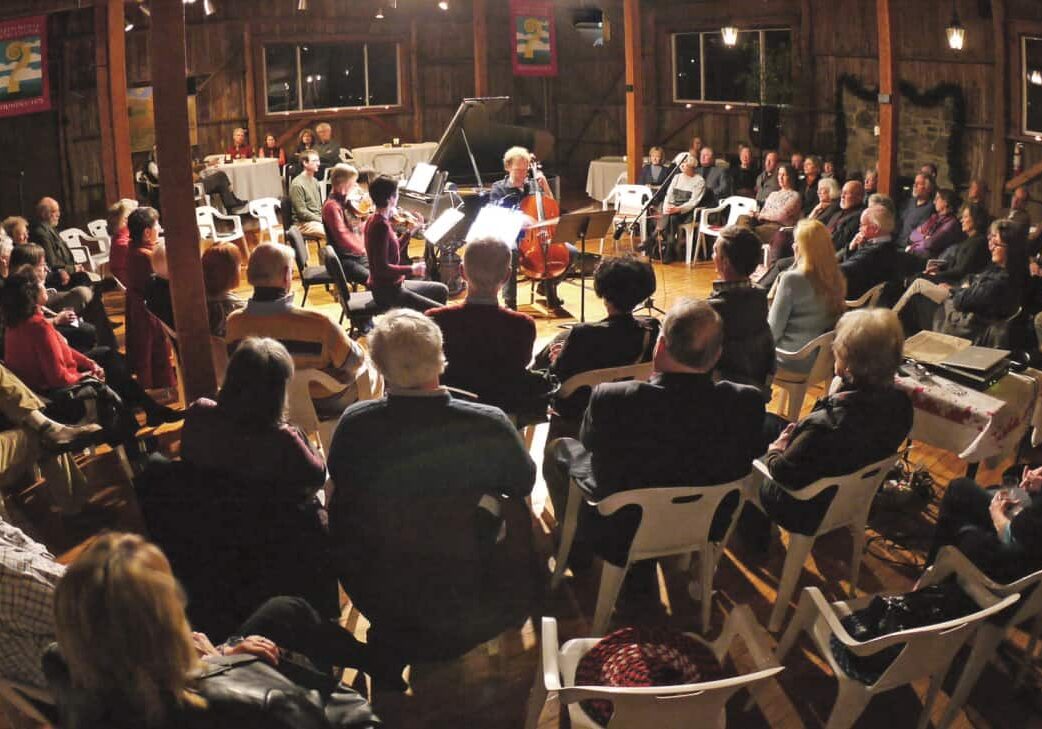 Warm Springs Pools
Guests may once again "take the waters" at the historic Warm Springs Pools, part of The Omni Homestead Resort. The bathhouses reopened following the completion of a 14-month, $4 million rehabilitation by Lionberger Construction of Roanoke, Virginia. The Richmond-based architectural firm 3North used the comprehensive 2016 Historic Structures Report as a guide to preserve these iconic structures, while working closely with Omni Hotels & Resorts and the Virginia Department of Historic Resources.
Troddenvale at Oakley Farm
Troddenvale produces transparency-driven cider of origin with limited to no alterations. We believe complex cider with aromatics and body can be achieved by showcasing the land and fruit from Virginia, our home.
Troddenvale roughly translates to the "valley road" and is inspired by a lengthy history of visitors traveling to the cradle of Virginia's great springs region, the Warm Springs Valley. Although this elevated valley remains sparsely populated, its roads are heavily worn by those who have come here seeking its healing waters.
The Omni Homestead Resort Activities
What is there to do at The Omni Homestead Resort? Travelers of all ages will discover plenty of indoor and outdoor activities to enjoy during a Virginia vacation at The Omni Homestead Resort.
Garth Newel
Through live, professional performances, educational programs, exceptional hospitality and opportunity for personal interaction between musicians and audiences, Garth Newel Music Center enriches lives through inspired chamber music and performance arts experiences.
Warm Springs Gallery
Established in 1994, Warm Springs Gallery is a fine art gallery dedicated to the promotion of national and international artists, providing quality and original artwork to art collectors and art enthusiasts alike.
Appalachian Horse Adventures
Appalachian Horse Adventures, LLC has been serving the residents and visitors of Montebello, VA for over 10 years. NO DAISEY CHAIN, with us you will have the riding opportunity to walk, trot and canter your horse at your leisure and comfort level. Our horses are well trained to accommodate beginners to advanced riders. We want you to enjoy the best possible experience with our horses and mother nature. All of our rides are also private, meaning just your party and our guide. Our Guides will be happy to answer any questions you may have, even if you have never ridden before our guide and our horses will make you feel at ease. 
Bacova Beer Company
Bacova Beer Company is a small, family run brewery nestled in a mountain valley in Bath County, Virginia. We believe in brewing truth, not trends. Some folks think that this craft beer thing is just a trend...that it won't last. Truth is that beer has been around in all its various styles and flavors for millennia. Making and drinking beer is in our roots as Americans too. Towns had their neighborhood brewer just as they had a baker or blacksmith. It's engrained in our culture and sets us apart.
Rock Roadhouse Winery
A Historic Winery in the heart of the Allegheny mountains. Rediscover the beauty of simple pleasures — nature, wine, and good company. All at Rock Roadhouse Winery.
Warm Spirit Spa
A charming day spa in the heart of historic Warm Springs, Virginia.
Bath County Historical Society
The Historical Society Museum and Research Library is located in Warm Springs, Virginia next to the Bath County Courthouse. The Museum building was originally a law office which was moved from the original courthouse located at the current Warm Springs Inn. The items in the Museum have all been donated by friends of the Society who want to see Bath County history preserved for future generations. These artifacts are of interest to all those who visit, not only the local people, but visitors from all over the world. From antique side saddles, to period clothing, original historic photos, farm implements and tools, Civil War and Indian Artifacts, even a grand piano, there is something here to interest everyone.
Allegheny Outdoors
Alleghany Outdoors rents kayaks, tubes, bikes, and rafts for your perfect trip in the Jackson River valley.  We are the contracted concessionaire outfitter of Alleghany County Parks and Recreation Department to provide both river and bike trail experiences for locals and tourists visiting the area.  We offer paddle trips on the 11 mile stretch of the Jackson River from Smith Bridge to Intervale two miles upstream of Covington, VA.  We run bike trips on the entire length of the Jackson River Scenic Trail.  We are located minutes away from Douthat State Park, The Homestead and Greenbrier Resorts. Book your river activity today and enjoy the beautiful outdoors of the Alleghany Highlands. 
Jackson River Scenic Trail
The Jackson River Scenic Trail is built along an old railroad bed that runs mostly parallel to the Jackson River. The southern terminus is located just outside of downtown Covington, Virginia. Easy access to the trail makes it a popular place for residents and visitors to enjoy walking, jogging and biking amid the beautiful mountain scenery that the Alleghany Highlands is famous for.
Bull Mountain Guide Services
Phillip was introduced to fly fishing by a fellow Veteran who extended an invitation as Phillip was finishing his service in the Marines.  This invitation to fish proved to be life changing for Phillip.  In 2016, He attended Gallatin River Guide School in Bozeman, Montana to learn as much as he could about this amazing sport.   Returning home to Virginia with the goal of sharing this love with others, and helping others find healing in this sport as he had found.  Phillip continues to guide and volunteer with Veterans, and yearly makes a trip to Bozeman to offer his time to Warrior and Quiet Waters.
Lake Moomaw
Lake Moomaw is known for its trout fishery. A layer of cold, oxygenated water lies 15 feet below the surface. It is in this zone that stocked rainbow, brown, and brook trout thrive. Alewives, members of the herring family, were stocked in the early 1980s in order to establish a plentiful food base for both trout and other predators. These small, silvery fish are truly the "backbone" of the lake's sport fishery. The Bath County access offers a marina, camping, and beach swimming.
Douthat State Park
A traditional family park since 1936, Douthat is listed on the National Register of Historic Places for the role its design played in the development of parks nationwide. Amid some of Virginia's most breathtaking mountain scenery, visitors enjoy interpretive programs, four miles of stream fishing, a 50-acre lake stocked with trout, a sandy swimming beach with a snack bar, boat rentals, a gift shop and camp store, cabins, and more than 43 miles of hiking, mountain biking and bridle trails. Plus, there are playgrounds, an amphitheater, picnic areas, tent and trailer camping. The park also has 32 cabins and three lodges that accommodate 15, 16 and 18 guests each.
National Radio Astronomy Observatory
Durbin Railroad
A RIDE on the Cass Scenic Railroad is a thrilling experience for young and old who may never have seen a steam locomotive. Both are filled with a sense of excitement and anticipation as they approach the old Cass Depot to get tickets from the Agent for this once-in-a-lifetime adventure. Aboarrrrd"! With a clang, Clang, CLANG of the bell and CHUG, Chug, chug of pistons, the train lurches forward to begin a memorable, spine tingling ride.
Snowshoe
With three unique ski areas of 60+ trails, 40 bike trails, and activities like snowmobiling, tubing, biking, swimming, and much more, it's a win-win-win no matter what season you visit. Some say your choices on the Mountain are endless. We say, when in doubt, mountain more.
Cliff View Golf, Inn and The Brewhouse
Cliff View is located in the heart of the Alleghany Mountains of Virginia and is the nature lover's dream getaway. We have private access to the Jackson River, a fly-fishing treasure, along with hiking and biking on the Jackson River Scenic Trail. There is also an 18-hole golf course on premises with outstanding mountain and river views.